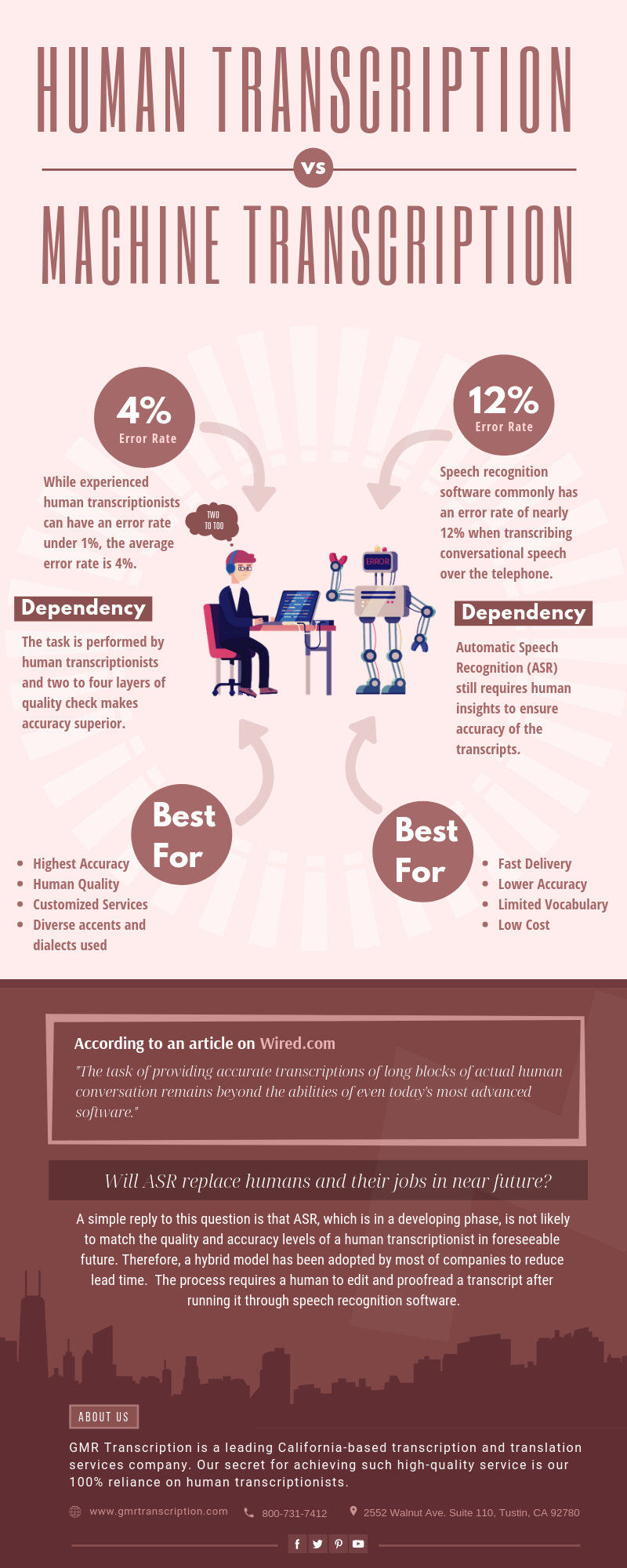 ---
Download the PDF version here.
---
Although speech recognition technology has improved considerably; it is no match to human transcriptionists in achieving accuracy. Speech recognition software that is commercially available shows an average error rate of about 12% while transcribing phone conversations. At GMR Transcription, our very competent team of transcriptionists, selected after rigorous screening tests and having several years of hands-on experience, transcribe with an error rate of just 1% for similar audio. Not only that, a second human proofreader also reviews the transcript for accuracy.
Like this infographic? Get more content like this from GMR Transcription.
Read Also: How a Transcription Proofreader is Worth Your Money