San Diego is a major city on the Pacific coast in Southern California, and is home to many large cost-efficient hotels that have convention centers/meeting rooms where you can schedule your corporate meetings. Some of the best ones are listed below: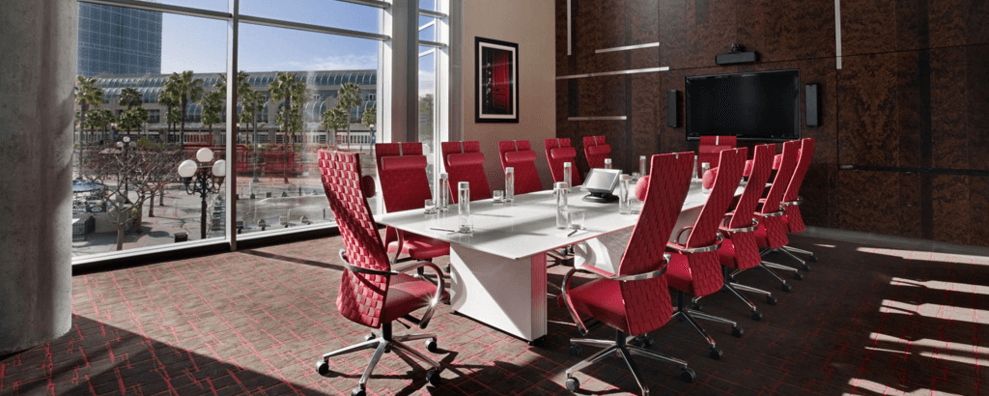 Image Source
Steps away from the San Diego Convention Center, this hotel is setting the standards in the conference and convention scene. It boasts of 22 large and mid-sized meeting rooms with a total meeting space of 40,000 sq. feet. The largest meeting room has an area of 9,100 sq. feet.
Highlights:
+ Sleek and Stunning Conference Rooms
+ Panoramic Views of Gaslamp Quarter
+ Signature Backstage Pass for Meeting Planners
+ Rooftop Pool and Bar
Any Project Size, At Your Deadline.
Get Quality Transcripts With A 99% Accuracy Guarantee.
---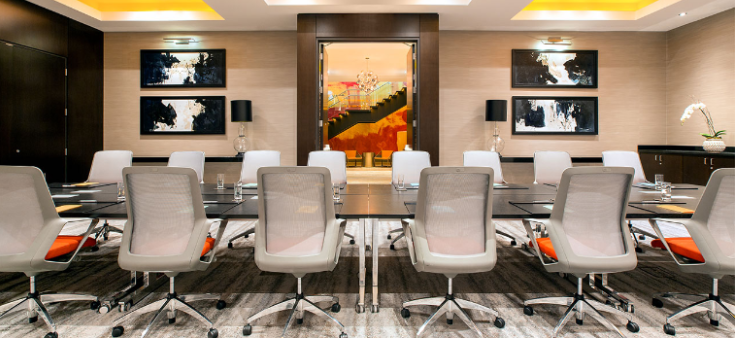 Image Source
This hotel exudes modern style in the true sense of the word, making it the perfect banquet facility and meeting center. 10,000 sq. feet of unique space will make your event hard to forget. There are 5 meeting rooms, with the largest one having an area of 6,510 sq. feet.
Highlights:
+ Splendid Rooftop Terrace.
+ Cutting Edge Technology
+ Expert Meeting Planning Team
+ Meeting Offers and Rewards
---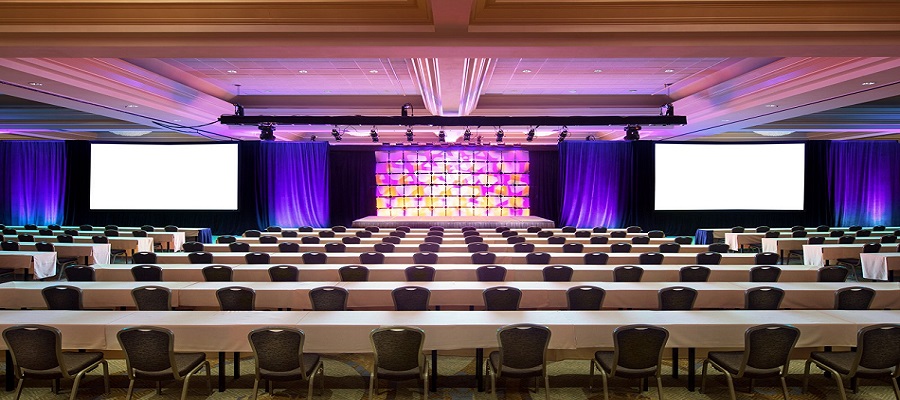 Image Source
Located at the edge of picturesque San Diego Bay and city skyline, the hotel offers 120,000 sq. feet of meeting space and 1,053 guest rooms. The hotel has a business center and provides audio/visual capabilities, video conferencing facility and VIP services.
Highlights:
+ Green Meeting
+ In-house Audiovisual and Production Services Company
+ Exclusive Benefits for Members
+ Bay View Lawn
---
Image Source
With over 45,000 sq. feet of indoor and outdoor space, this hotel ought to be your venue to start your next mission on the bay. There are 37 meeting rooms in all. The total meeting space area is of 25,000 sq.feet and the largest meeting room is of 9,600 sq.feet.
Highlights:
+ Ideal for Upscale Conferences
+ Efficient and Attentive Conference Service Team
+ Multipurpose Lighting
+ Brilliant Meeting Enhancements
---
Located in the heart of Gaslamp Quarter District, the Horton Grand Hotel welcomes all with a special charm and personal service that will make every event a memorable one. The hotel has 9 meeting rooms in all with a total meeting space of 9,000 square feet. The largest meeting room has an area of 3,360 sq. feet.
Highlights:
+ Royal Look and Feel
+ High-Speed Wi-Fi
+ Velvet Parking
+ Top Notch Service