Transcripts of audio and video content can directly improve one's content marketing and SEO efforts. When medias, such as podcasts, webinars, and videos are transcribed and posted alongside one's content, quick SEO benefits become evident. Providing transcripts improve the indexing and searchability of audio-visual content by search engines.
Apart from the SEO benefits, transcripts also improve the accessibility of content for those having hearing or visual problems can also access the audio-visual content better with the help of transcripts. Moreover, transcripts can also be repurposed into slide presentations, new articles, or social media posts. Below, you'll see that we've reached out to a variety of content marketers and business professionals for their advice on how to use transcription to maximize your content marketing strategy.
Transcribing Videos for Content Marketing Efforts
I use transcription for all of my clients' videos as part of a one-to-many content marketing strategy. We have a complete workflow for transcribing videos, pulling out quotes to be used in graphics on social media, and adding the transcription both to the video itself, as well as creating a blog post and using proper on-page optimization techniques to include the text of the transcription on the page below. These techniques are creating headlines and titles with targeted keywords, linking to other important pages on the site via actor text, and including content upgrades in the body of the content that are relevant to the video topic.
You can also markup the video and transcription with structured data to allow the search engines to make even more sense of the page.
- Gwen Beren, CEO of Illuminous Marketing, Inc
Gwen Beren is the CEO and Founder of Illuminous Marketing, Inc. located in Carlsbad, California. She founded the company in 2012 with the vision to help businesses shine online with digital marketing strategies with a focus on SEO and social media marketing. She is a voracious reader, eager learner, and loves the ever-changing and challenging nature of digital marketing.
---
Driving Traffic and Accessibility
Our agency works with a client that has a popular podcast. Each episode is packed with information and actionable advice. We leverage transcripts from each episode to drive organic traffic to his site and increase accessibility to the podcast content. We are also able to repurpose the content to develop first-person social media posts using our client's own words, allowing him to focus on running his business.
- Tyler Roberts, Co-founder of NOMOS Marketing
Tyler is a former lawyer, journalist, and entrepreneur. He is a co-founder of NOMOS Marketing, a creative agency that provides web design, branding, SEO, social media and pay-per-click advertising services for lawyers nationwide.
---
VBlogging Is Effective!
Each week we record a minimum of three video blogs for our agency's website. These Vlogs are transcribed into TXT and SRT files. We use the text file transcription for the copy that will appear under the video embed on our blog. The SRT file is used to provide captions when the video is uploaded to our Facebook page and YouTube channel.
We transcribe every video we produce as we know there is a large segment of our community that will not watch a video with the sound on. We also know that some people will not watch a video and prefer to read the information instead. As marketers, it is our job to give the user the content in a format that best suits their needs, not ours.
- Marc Apple, Strategist, Forward Push
Marc Apple is recognized as a leader in the marketing industry and has 20+ years of experience helping businesses of all sizes improve their digital marketing. He specializes in website design, SEO, social media, and paid search programs. He is a frequent contributor to other marketing websites and speaks regularly about marketing to small business owners and startups.
---
Leverage Cross-Promotional Interaction to Maximize Reach
We use Transcription services for all of our content marketing efforts. It's important to create subtitles for videos on YouTube, Facebook, Instagram, Twitter, and Pinterest. There are several benefits. When we include subtitles, any individuals with hearing impairment can still enjoy our videos. On Facebook and Instagram, the majority of people are on the platform without their sound on. A compelling first line with subtitles can draw viewers into the video. On YouTube, we always make sure we say our keywords out loud and then we create subtitles for the video. This helps with search engine optimization; it signals that the content of the video aligns with the title. This means you are more likely to rank for the keywords in your video title.
We also take the transcription from the videos and turn that text into blog posts. This drives additional web traffic. We embed the YouTube video in the blog post to increase the time people spend on our site.
- Jacob Landis-Eigsti, Owner, director of marketing at Jacob LE Video Production
Jacob Landis-Eigsti has been helping small and medium-sized companies with online marketing, social media, and video production for the last 8 years. He started his own company, Jacob LE Video Production 4 years ago, with the goal of helping over 1,000 businesses gain new clients through online marketing and video production.
---
Helps in Search Engine Optimization
At Cardinal SEO Company we use transcription as part of our content marketing strategy to maximize SEO benefit. Our primary uses of transcription are for transcribing audio podcast interviews as well as video content. Search engines need transcriptions so they no what your audio files and videos are about. Transcriptions help ensure your content is indexed in the search engine results.
Here is an example of a transcribed Ignite Podcast episode on our website:
How Brandon Rhoten, Chief Marketing Officer of Potbelly Sandwich Works is growing awareness through groundbreaking digital marketing strategies
- Alex Membrillo, CEO, Cardinal SEO Company
---
Make Your Content More Accessible Using Transcripts
With over 285 million visually impaired people in the world, the transcription of podcasts and videos help to make content accessible. Also, many people research content in areas that are not conducive to using audio. Lastly, adding transcriptions to a web page that contains audio or video will allow for search engines to have a better understanding that content. This text alternative to audio gives the ability to rank the web page more appropriately.
When acquiring a new client, upcycling audio and video are one of the many strategies we employ to obtain higher search engine rankings. Thus, transcriptions are nearly a requirement if you are promoting audio or video content.
- Matthew Post, Co-founder of SEM Dynamics
As an advocate for people-first marketing, Matthew Post, the co-founder of SEM Dynamics, has dedicated over two decades to building and optimizing websites. He has worked in-house for nationwide e-commerce companies as well as large local firms to increase customer engagements through conversion rate optimization and search engine optimization.
---
Transcribing Interviews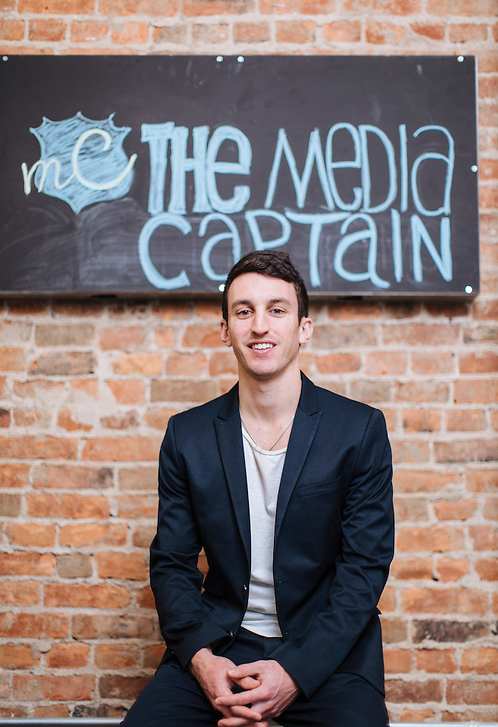 I own a marketing agency and we use transcription for content creation. Since we're not experts on a lot of topic matters, we're interviewing the business owners or gurus on the subject we're writing about. These interviews are often 30-minutes plus in length. Being able to transcribe the interview saves a lot of time and allows us to write great content based off the interview.
- Jason Parks, President, The Media Captain
Jason Parks is the Owner of The Media Captain, a digital marketing agency based in Columbus. Jason has been featured in the New York Times, The Huffington Post, Inc., Yahoo News, Search Engine Watch, The Columbus Dispatch, and Entrepreneur.com. Jason has assisted in launching successful digital campaigns for Fortune 100 and Fortune 500 companies to medium and small-sized businesses.
---
Conclusion
There are various advantages of getting your content media, both audio and video, transcribed for deriving the fullest potential from your content marketing strategy. It not only makes your content more accessible in search engines, but also helps it rank better, thereby bringing more traffic to it, and therefore, more conversions, which helps you derive more business advantages.
Also Read: Hiring Transcriptionists for Social Media Marketing: Why It's Needed