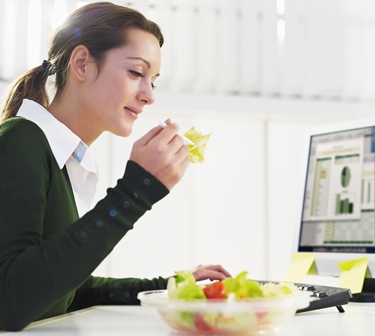 Smart snacking and careful meal planning can make a world of difference in your work performance. These foods boost blood flow to the brain and assist with proper brain chemistry, helping you stay focused and productive.
Eggs
These protein bombs are great for a lot of reasons but don't forget that the yolks contain a ton of choline, a key nutrient for memory power.
Oats
You need healthy carbs to stay energized and avoid hunger pangs. Oats are the best of the bunch, and besides enjoying them by the bowl, you can get them through muffins, smoothies, and other treats.
Beets
This versatile food promotes circulation. Try fruit juices that include it or add slices to a salad.
Lentils
Hearty lentil soups or salads topped with these legumes provide brain-enhancing B vitamins and all-around satisfying nutrition.
Sardines
Loaded with omega-3, these little treats are easy to serve on crackers or bread and pack protein and brain-boosting qualities.
Herbal Tea
Many tea brews, like Yerba Mate, offer healthy stimulants and help you focus without crashing after a caffeine buzz.
Flaxseed
Full of one of the healthiest fats, flax makes nutritious snacks satisfying. Look for it in muffins and other baked goods, or top off a salad with them.
Nuts
Walnuts may be the best, but almonds and other nuts all help you through the workday thanks to good fats, good carbs, vitamins, and antioxidants. Pumpkin seeds offer similar benefits.
Avocados
This savory fruit has healthy omega-3 fats and can turn any boring sandwich or salad into a feast that satisfies and stimulates the brain. You can even cut it up at your desk using a plastic knife!
Açai
A staple of smoothie stands these days, açai berries help lower stress levels and boost energy. They make your juice or blended treat the perfect midday pick-me-up.
Also Read: A Tale of Chipotle and Tofu