To become a successful entrepreneur, you need to be constantly learning. Like the great Steve Jobs once said, "Be curious".
You probably listen to lots of podcasts. But do you know some podcasters are also bestselling authors?
Below are eight books written by our all-time favorite podcasters that we believe every online entrepreneur should read.
---
John Lee Dumas: The Freedom Journal, the Mastery Journal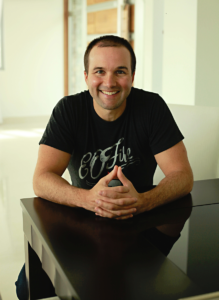 Are you struggling to achieve your goals? Do you set goals but lack the discipline to see them through? If so, check out The Freedom Journal by JL Dumas. This book is written for all entrepreneurs that wish to achieve massive goals. The book is an interactive resource that will guide you through the process of accomplishing your goals.
We also love The Mastery Journal by Dumas. The book is all about mastering productivity, discipline, and focus in 100 days.
Execution is everything, no matter what you want to accomplish in life. The Mastery Journal takes you by the hand to overcome struggles and begin your journey to success.
---
Tim Ferriss: Tools of Titans, Tribe of Mentors
We love Tim Ferris' new books; the Tools of Titans, and the Tribe of Mentors.
The Tools of Titans is all about setting goals. If you want to accomplish seemingly impossible business or personal goals, this book provides the framework you need. Whether you want to reinvent yourself, get unstuck, or 10x your results, this book is a must-read.
The Tribe of Mentors is a compilation of tactics, tools, and habits from over 130 of the world's top performers. The book profiles billionaire investors, artists, elite athletes, entrepreneurs, and more to help you transform your life and achieve extraordinary results.
Image Source - Twitter
Any Project Size, At Your Deadline.
Get Quality Transcripts With A 99% Accuracy Guarantee.
---
Chris Ducker: Virtual Freedom
One of the mistakes you may be making as an entrepreneur is trying to do everything by yourself. You may be the boss, salesperson, online marketing manager, copywriter, HR manager, etc. This is known as the "superhero syndrome".
In Virtual Freedom, Chris Ducker shows you how to run your business more efficiently and profitably by outsourcing specialized tasks. In the book, you will learn about the type of tasks you should outsource to grow your business.
Other topics covered include how to find, hire, train, and manage virtual assistants.
Image Source - Twitter
---
Dave Ramsey: EntreLeadership: 20 Years of Practical Business Wisdom from the Trenches
This book by New York Times bestselling author Dave Ramsey is a no-holds-barred guide to growing a multimillion dollar company through effective leadership strategy.
The leaders of your company are the men and women that handle the daily operations of your brand. For your business to grow, these leaders must be courageous and feel valued.
EntreLeadership: 20 Years of Practical Business Wisdom from the Trenches, presents a practical, step-by-step approach to growing your business through inspiring your team to love what they do, reach every goal, work in unity, and much more.
Image Source - Twitter
---
Gary Vaynerchuk: Crush It!: Why NOW Is the Time to Cash In on Your Passion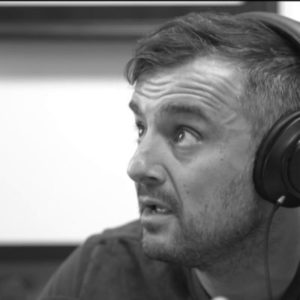 His second name may be difficult to pronounce but Gary Vaynerchuk delivers incredible knowledge on how to build a thriving business based on your passion in his book, Crush It!: Why NOW Is the Time to Cash In on Your Passion.
Gary writes from personal experience in building his hugely successful wine business by leveraging the opportunities available online. Through his story in the book, you will learn how to use the internet to build your brand and make your entrepreneurial dreams come true.
Image Source - Twitter
---
Pat Flynn: Will It Fly?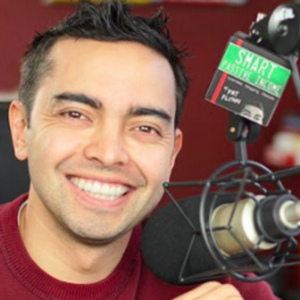 Pat Flynn is a well-known advocate of creating online passive income streams. After being laid off from his architectural job in 2008, Pat went on to build multiple successful online businesses.
In Will it Fly, Pat takes you down the nitty-gritty of starting an online business. Entrepreneurship success requires more than just passion. Will It Fly? dives deeper into various strategies you should implement to validate your online business idea.
The book is a solid read, and almost feels like a whole course on starting an online business. We love the brutal honesty in the book as well as the tons of examples used to illustrate and back up points.
Image Source - Twitter
---

Ramit Sethi: I Will Teach You to Be Rich
This book is written for millennials, particularly those aged 20 to 35 years, that are ambitious yet financially clueless. The book is a 6-week personal finance program that delivers the four pillars of personal finance – investing, budgeting, saving, and banking, in a practical and nonjudgmental style.
Reading the book will help you learn how to save time by not wasting it managing money, how to handle taxes, the myth of credit cards, among other personal finance topics.
I Will Teach You To Be Rich is integrated with Sethi's website, where you can use interactive charts, mingle with the community. and keep up with the latest information on building wealth and financial security.
Image Source - Twitter
---
Lewis Howes: The School of Greatness: A Real-World Guide to Living Bigger, Loving Deeper, and Leaving a Legacy
Lewis Howes from the School of Greatness podcast will help you get unstuck wherever you are in life or business through the book with the same name as the show. His book, The School of Greatness, features interviews with high achievers such as Olympic gold medalist Shawn Johnson.
Image Source - Twitter
---
When reading the book, one thing becomes evident: the high achievers are not simply born lucky. Instead, they have deliberate habits that enable them to attain greatness.
The above are the best books from our favorite podcasters. Which other books do you recommend?
Also, do you know that transcription services can help you create, say, an ebook out of your podcast episodes? If you are looking for such services, contact us today.