Going green at home is not the only place people are trying to be greener and more environmentally friendly. They are also trying to make the workplace a green and friendly place as well. Whether you work from home as an entrepreneur or you own a business outside of the home, here are a few tips.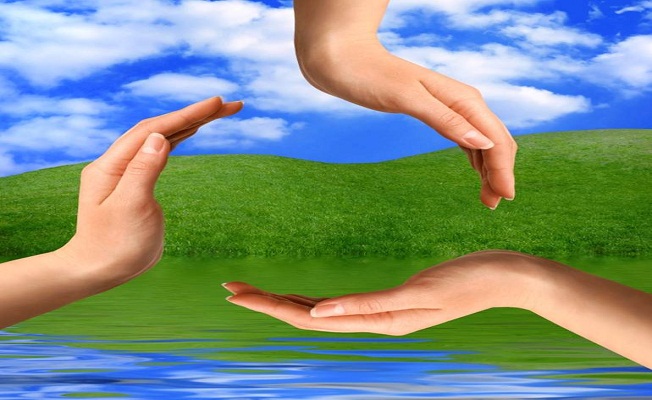 Commute: Sure, as an entrepreneur you probably don't leave the house much when working but if you do venture outside your office, consider a more green approach by biking or carpooling. This is also a good tip for people who own office buildings.
Digital: In this digital age, you probably already work with electronics. Consider getting a digital form of the newspaper, magazines or books and think about using a laptop, smartphone or PC rather than paper for meetings or presentations.
Real Plants: Buy yourself some real plants for your home office or building to help improve the quality of air in the workplace.
Recycling: Most home owners already recycle at home but take a closer look at your local recycling list to really get a good idea on ALL the stuff that is recyclable - there is a lot!
Healthy Office: Start using non-toxic cleaning products for your home office and business. Simply look on the front or back label to see if they are green friendly or not.
Smart Strip: Power strips are something you most likely have in your office but a Smart Strip will actually shut down the power to your off devices.
Green Materials: Consider using green friendly paper towels, toilet paper and biodegradable soap.
Any Project Size, At Your Deadline.
Get Quality Transcripts With A 99% Accuracy Guarantee.
Double Sided: Instead of printing on only one side of the paper, set your computer to do double-sided.
Energy Efficiency: Look for appliances/products with the energy star logo to save on energy.
Power Down: When not in use, power down your computers, printers and phones. Try to not leave your smart phone, MP3 player or tablet plugged in for longer than it needs to be plugged in. Also, make sure to turn lights off when leaving a room and when possible, use natural light.